The following two tabs change content below.

Veronika
I'm Veronica Brown, I've been traveling for more than 10 years, traveled to more than 100 countries of the world, sharing with you the most useful and important information on the pages 43places.com.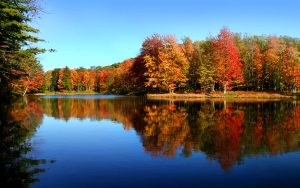 When you have found yourself in the Poconos bordered by Lake Wallenpaupack and the Wyoming Valley, you are lucky to enjoy a lot of things to do in the Poconos. This place is a perfect destination if you are a nature lover looking for the peaceful rest far from the city hassle.  First of all, here there is a terrific nature – lakes, forests, fields, mountain massifs. And also, there are great opportunities for fishing, hunting, various kinds of sports (from water motorcycles to mountain skiing).

The Poconos is well-known for many great things to do as tourists are offered a lot of recreational opportunities. Find out more about places to visit in the Poconos and make your virtual journey.
Contents
Thing to do number 1: Have a rest in the Delaware Water Gap National Recreation Area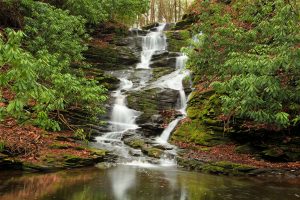 Being one of the natural wonders of the world, the recreational area has been the favorite place of tourists for long time already.
Some facts about the Delaware Water Gap you should be aware of:
The park area includes: 40 miles of the Delaware River, 67,000 acres of mountains with forests, valleys, floodplains, and rich wildlife.
There are 100 miles of trails that are perfect for walking and enjoying waterfalls and ravines.
There are 100 miles of wonderful roads with 27 miles of the Appalachian Trail worth seeing.
The Poconos is a great place for the following things to do:
bird watching,
zip lining,
hiking,
fishing,
canoeing,
golfing,
skiing,
parasailing and whitewater rafting.
Interesting: The area was declared a National Recreational Area in 1978.
Back
Thing to do number 2:  Visit the Hickory Run State Park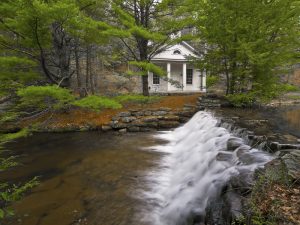 Hickory Run State Park, which is situated in Carbon County, is 15,990 acres in the western foothills of the Pocono. It is well-known for Boulder Field, which looks like a flat area looking like the Moon surface.
Things to do here:
Enjoy swimming at the beach at the Sand Spring Lake;
Play at the disc golf field;
Have a picnic;
Enjoy trail hiking;
Enjoy trout fishing.
Interesting: The park is well-known for Geocaching, high tech treasure hunting with the use of GPS.
Back
Thing to do number 3: Have fun in the Great Wolf Lodge Waterpark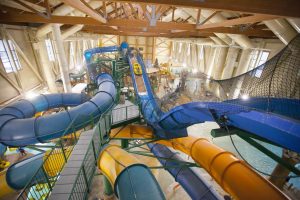 The Great Wolf Lodge in a small town between Mount Pocono and Tannersville is a perfect place for family rest. Here you will find a great waterpark, welcoming visitors during the whole year and offering to have fun with the help of:
thrill rides,
water slides,
pools.
You should definitely enter Fort Mackenzie and enjoy the Totem Tower slide. Don't forget to try Hydro Plunge, which is a great water roller coaster. While children entertain themselves, don't miss an opportunity to go to the North Hot Spring soothing worm pool.
Interesting: The temperature is hot, regardless the weather outside.
Back
Thing to do number 4: Visit the Quiet Valley Living Historical Farm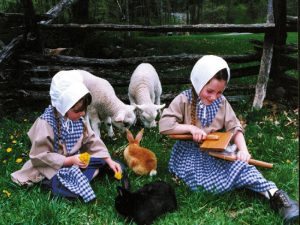 The Quiet Valley Living Historical Farm is by right considered the Pennsylvania's unique heritage. Here you can see the daily farm scenes and guides in traditional clothes. You will be told about Johann Depper, who founded the farm.
At this farm you will find the following things:
pastures,
streams,
forested areas,
goats, cows, horses, sheep, chickens, pigs, and other animals roam the 114-acre area.
You can look around a vintage farmhouse, a smokehouse, and barns. There is a possibility to organize personal tours or join group tours.
Interesting: It is possible to rent the farm and celebrate some special occasion.
Back
Thing to do number 5: Entertain yourself in the Kalahari Waterpark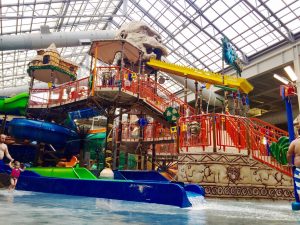 The Kalahari Waterpark is a great tourist destination, which has a large area of African-themed waterpark. This is a perfect place for the whole family, both adults and kids will have fun enjoying challenging attractions, among which the most popular there are such as:
indoor surfing,
body boarding,
waterslides.
You can float on the river or lounge in the hot tub. The Kalahari Waterpark is part of a resort that has about 460 luxurious suites:
a vast convention center,
spa,
restaurants.
Visiting the waterpark, you will definitely get a great mood, positive emotions, adrenaline and a chance to enjoy eternal summer. The biggest indoor water park in was thought of by its creators as a cozy corner of tropical nature, a pleasant place for recreation and entertainment – and this idea was a success, as evidenced by the grateful reviews of visitors to the water park.
Interesting: The Kalahari Waterpark is an ideal place for organizing parties and celebrating birthdays.
Thing to do number 6: Visit Claws "N" Paws Zoo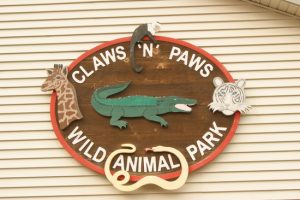 Love animals and nature? Then make sure you have enough time to visit the Claws 'N' Paws, which is a zoo and animal park. Here you will be able to see a lot of great shows all year round.
Tourists can see over 120 animal species here, among which there are the following:
parrots,
reptiles,
alligators,
and pythons.
Here you will see a lot of baby animals. This place is an ideal pastime for the whole family as here parents and children can interact with deer, lambs, and goats. One more interesting thing to do is to visit the Dinosaur Outpost, which is an interactive space with a possibility to dig for fossils.
Interesting: It is allowed to feed animals with the help of park staff.
Back
Thing to do number 7: Go to the Eckley Miners' Village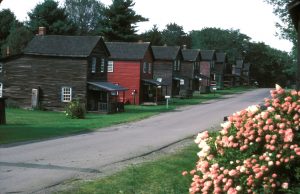 From the middle of1800s to the middle of 1900s this place was a bustling center of activity. In the central part of the village there are a lot of places to visit:
a museum,
two churches,
a sports club building,
a company store,
several prominent houses.
In the Eckley Miners center you will be able to watch a video about mining and village life as it is with all the hardships.  This will be interesting for those who like discovering history while traveling.
Visiting the churches and social club you will have a chance to learn more about the lives of the miners living in Eckley Village.
Interesting: Don't go away without buying some nice souvenir in the Eckley Village gift shop.
Thing to do number 8: Enjoy arts in the F. M. Kirby Center for the Performing Arts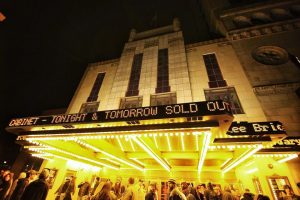 Exhibition and cultural center is truly unique. Collectors and connoisseurs of art united to show the world a previously hidden from the audience a precious collection of masterpieces. In the art center you will have a great opportunity to entertain yourself. There are a lot of things to do for both locals and tourists, among which the most popular activities are the following:
enjoy the Kirby Center's fun performances;
watch plays, musicals and comedy sketches.
The center looks great and attracts visitors with its captivating architecture, five lobbies, tall columns, and ornate doors and windows.
Interesting: Over 2,000 people can visit the center at the same time enjoying performances, which are held in the center.
Back
Thing to do number 9: Visit the Pocono Environmental Education Center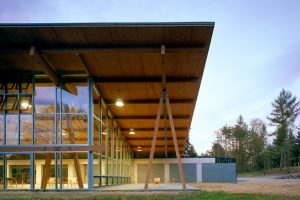 The Environmental Education Center is a place where you can learn more about environment. It is considered to be the most famous in the Northeastern USA. The main aim is to provide locals and tourists with the possibility to get environmental education.
The education center is situated on a Delaware Water Gap National Recreation Area, which is 77,000-acre.
The center regularly holds meetings, invites school groups, organizes public events, and have scouting troops.
Interesting:  If you want to learn more about wildlife conservation, you can come to the center and find out much new at workshops organized on the regular basis.
Thing to do number 10: Go to the Split Rock Resort Indoor Waterpark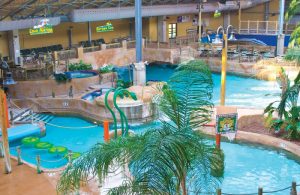 One more park that is worth visiting is the Split Rock Resort Indoor Waterpark, which is a 60,000-foot waterpark. Here you will find slides, a wave pool, a lazy river, hot tubs, and a snack bar.
You will be able to enjoy the most popular attractions, among which you will definitely like such as:
the four-story-tall Amazon Blast Slides,
the Jungle Falls and Leapin' Lizards child play areas.
You can celebrate any special occasion here and spend great time with your family. Moreover, kids have special price offers and discounts. Sometimes guests of the Split Rock Resort can also benefit from getting admission discounts
Interesting: It is possible to rent the waterpark for any type of celebration. Waterpark area is famous for being chosen as a place for birthday parties with many guests.
Back
Thing to do number 11: Go to the Jack Frost Mountain Resort and Shawnee Mountain Ski Area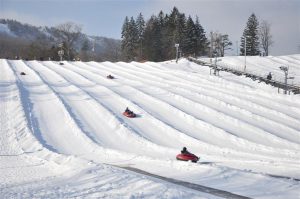 Jack Frost Mountain Resort has been a staple of the Northeastern Pennsylvania area since 1976. The place has been called so from the Big Boulder ski area, connected to the Jack Frost Mountain Resort.
When there is the ski season, those who like active pastime, especially skiers and snowboarders, should enjoy a possibility to get tickets and enjoy the resort options. Here it is possible to rent gear.
The resort is busy not only during winter as in summer there are a lot of events for families are being held, among which the most popular are musical performances.
Make sure you have time to entertain yourself in the Shawnee Mountain Ski Area, which is famous for its "all-inclusive service". Here you can have fun doing the following things:
skiing,
snowboarding,
tubing throughout the late fall, winter, and early spring months.
get tickets for a ski lift.
A lot of different entertaining events take place here during summer season as well. That's why this place is also visited in summer.
Interesting: The resort will provide you with a lot of positive emotions around the year. Enjoy skiing in winter and festivals in summer.
Thing to do number 12: Visit Pocono Tree Ventures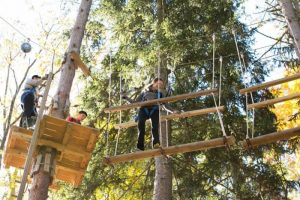 Pocono Tree Ventures is a great tourist destination as it has a number of obstacle courses in the trees of the Pocono Mountains. The 14-acre TreeVentures has 5 courses, where each one differs in complexity.
If you have come here for the first time, you shouldn't worry as you will be able to get an opportunity to have a professional training.
Moreover, you will be offered all necessary equipment.
Tourists will definitely like 2 trees converted into climbing walls. Especially taking into account that one of such trees is 24 feet tall.
You will have half an hour during which you can climb any tree as many times as you wish.
Interesting: Tree Ventures place has two 1,000-foot-long zip lines for those who are fond of racing.
Thing to do number 13: Visit the Pocono Indian Museum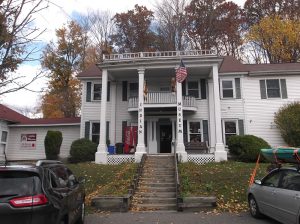 Any journey will not be complete without visiting the museum. In the Poconos there is an interesting Indian Museum that was opened in 1976. It attracts a lot of tourists with its artifacts from the Delaware Indians, who lived in the Northeastern Pennsylvania. Here there are a lot of things to do, for example, you can:
Take a tour to learn more about the tools, weapons, dress, culture, and customs of the Delaware Indians.
Go shopping in the gift store and get t-shirts, hats, incense burners, moccasins, and many other Native American gifts.
Interesting: In the gift shop you can find really unique souvenirs inspired by native American culture.
Thing to do number 14: Go to the Camelback Mountain Resort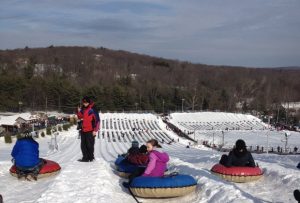 At the Camelback Mountain Resort, you will be able to enjoy different activities organized so that, regardless of age, you will definitely find something to taste.
The Resort area can be found high in the Poconos, which means that there is much snow in winter. The major things to do are:
skiing,
snowboarding,
and tubing.
You may wonder why this resort is also included in the list of must things to do if some ski areas have already been included. The Camelback mountain resort stands out thanks to the opportunity to fly over the treetops on the Camelback zipline or zoom down the Mountain Coaster.
You will be impressed by a 4500-foot long track, which is surrounded by great mountain views.
Interesting: The Camelback Lodge is a good place to stay during your visit as the resort area includes a lot of facilities, among which guests can enjoy having fun in the waterpark located inside.
Back
Thing to do number 15: Play Mount Airy Casino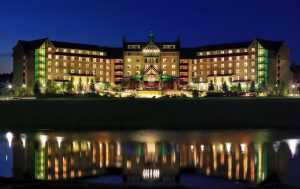 Are you a gambler? Even if not, you should use a chance to visit the Mount Airy Casino and Resort, which definitely added some important touch to the mountain area.
Nowadays this place is decorated in the modern mountain lodge style. Here visitors will find:
188 hotel rooms,
1,800 table games and slot machines,
four restaurants,
a 16,000-foot salon and a beauty spa,
Gypsies nightclub and bar,
and a lakefront 18-hole golf course.
Still have doubts that this place is worth your attention? Then there are additional things to do here. There is Get Wet, a large pool and entertainment complex. Even if you have a business trip and decided to stay here, you will be offered a lot of modern conference facilities.
Interesting: The restaurant staff offers to taste delicious food after enjoying other facilities.
Video