The following two tabs change content below.

Veronika
I'm Veronica Brown, I've been traveling for more than 10 years, traveled to more than 100 countries of the world, sharing with you the most useful and important information on the pages 43places.com.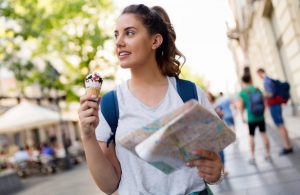 First, it may seem that traveling bloggers who are paid by the brands for PR have caviar for breakfast and use only business class flights. But don't let the glamorous Instagram posts fool you.
Many successful people have their own ways to move around the world to the maximum budget. It's not always about sponsored business trips and impeccable hotel rooms. Sometimes, it is nice even for media personalities to just be tourists: wake up in a new place, try a new dish, explore the uncharted corners of a distant island, and get the thrill of saving $3 at breakfast in a hotel.
Many ordinary people are used to thinking that traveling is always expensive and you simply cannot afford it. Is it so? It may cost you almost nothing if you follow practical traveling tips in this article. Let's get started!
Contents
Things You Should Keep in Mind Traveling on Your Own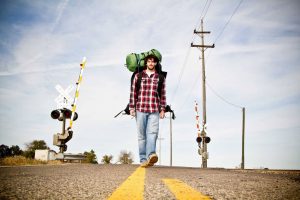 Sometimes, traveling on tours does not always cost more than traveling on your own. Perhaps, you should not bother independent travel, and it is better to contact the experts. How to determine which type of travelers do you belong to? Here is a small test:
Are you ready to spend time preparing for your journey?
Are you a freedom-loving person and you do not like to follow the schedule created by someone else?
If the answers to both questions are negative, then you're advised to look for last-minute trips and find a cheap tour. If the answers are positive, then read on.
Tickets. Monitor the tickets, choose cheaper tickets, buy, print, and hide in the drawer before departure. When you buy airline tickets, keep in mind that flights with transfers and connections are much cheaper than direct flights, and sometimes even cheaper than train tickets. Especially, this nuance helps when you are looking for a flight during the peak season or during the festival. Use rail. In Europe (except Eastern Europe), railway tickets are quite cheap, and the quality of traffic at altitude. Booking tickets in advance, you can save more than half of their cost. This method is suitable for those who know exactly where he is going and in what numbers, who loves a "tough schedule". Traveling in this way, you will not be able to go where you suddenly wanted, because tickets will already be bought, but you will save a lot of money.
Accommodation. For the first couple of days, book a hotel, hostel or guesthouse depending on your financial possibilities.

Route. Use guidebooks, especially, if you are going to travel for the first time on your own, then you better get one. There are many PDF guides available for download. Choose the best one in PDF and convert PDF to Doc to have the possibility to make your own notes and improvements creating the route that will meet your needs best.
Baggage. The next step is to collect baggage and first-aid kits. The main thing is to leave all unnecessary at home and not to forget what is necessary. Take less luggage – train yourself to take a few things, and it's better not to take luggage with you at all. Many avid travelers fly with only one small backpack, which is considered a carry-on. A small bag is taken only in the case of a very long trip or changes of seasons. If you are flying low-cost, then you know that they include only hand luggage on the ticket price, you will have to pay extra for any other baggage.
Insurance. Insurance is a must, whether you're planning to be engaged in extreme activity in a foreign country or you prefer having a quiet and peacefully rest.
Vaccinations. Are vaccinations required when entering your chosen country? Just ask Google. However, this world is not so dangerous. In Goa, for example, people are more likely to die from coconuts that have fallen on their heads than from the bite of an Anopheles mosquito. In any case, the vaccination will help you to enjoy your trip without being afraid to get some horrible infection. To be on the safe side, you're recommended to do it if planning to go to the countries with a lower level of life.
Travel Around the World Almost for Free
Below you will find tips on how to fill the memory card of your selfie camera against the background of world-famous landmarks with empty pockets. To know what expenses we will reduce, you need to know the "enemy" in person. Basic travel expenses are:
Transport
Housing
Food
Tours
Each travel method listed below covers the cost of housing, some of them will provide you with food, and another option will cover the cost of the flight and allow you to earn. Conventionally, the methods can be divided into 4 categories:
Visiting the locals;
Volunteering for food and housing;
Supervision and care of people or pets;
Travel exchange.
How to Spend the Night for Free in Any Country?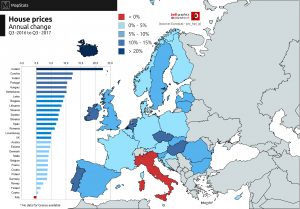 To abstain from paying for convenience, remain with nearby occupants. Particularly, for this reason, there are numerous administrations that associate explorers and affable individuals. Utilizing these destinations, you will never pay for lodging in different nations. The most well-known administration is Couchsurfing. Couchsurfing is an entire network. The pith of this site for explorers is straightforward – you come to visit an outsider for you and remain with him. In some cases, you will be given a different room, here and there a free couch, possibly an inflatable sleeping cushion. You don't need to pay for lodging, however, there is one component – you ought not to mishandle cordiality. You can live for nothing, yet not for long. For the most part, not over a week and you have to search for another home. Luckily, there are a lot of couch surfers everywhere throughout the world.
These are various charitable houses in which volunteers work. Usually, they profess any ideology. Krishnaites, various Christian groups, radical socialists, and so on. You should not discriminate against such trends. The same Hare Krishnas are very tolerant of people who do not share their views. You can find their points via the Internet. Entering tourists love and various subcultures. If the purpose of your trip is a musical event, find the appropriate community in social networks. Write down what you are looking for in a shelter.
The service is especially popular in Europe, where there are expensive hotels and accommodation. Another feature is that you will save money on an apartment, but in Couchsurfing, it is customary to treat the host, bring them to a cafe or buy groceries and cook some traditional dishes. In some cities, special Couchsurfing groups are organized, which from time to time gather to have a good time together and find new friends-travelers.
The secret of almost free travel: hitchhiking + Couchsurfing. Many people make a world tour in this way.
Volunteer Programs for Free Travel
The leading services in this area are WWOOF and Workaway. With their help, you can live for free in another country for a month or more.
WWOOF. Special skills are not needed, you will be taught everything on the farm.
Working hours: 4-6 hours a day. In Japan, they can work for 10 – 12 hours. Japanese are famous workaholics, be careful.
How long can you live: as a rule, from 2 weeks to six months.
What to do: take care of plants and animals (sow, plant, water, harvest, feed animals, clean manure, help paint walls, etc.).
How much it costs: in each country differently, usually 40 – 60 dollars a year to get access to the contacts of farmers. You pay for access to the database for each individual country. Therefore, I advise you to decide in advance where you want to live on vacation.
Workaway.
How much should you work: 4-6 hours a day.
How long can you live: as a rule, from 2 weeks to six months.
How much is: 28 dollars for a volunteer, or 39 for a couple per year. Access opens immediately to all countries.
Free Traveling Opportunities If You Like Taking Care for Others
Here the choice is simple – people or animals, but the difference between programs is striking.
Au Pair. The most famous vacationer site where you can get free settlement abroad in return for taking care of someone is Au Pair. Frequently, tourists are invited to work as caretakers for kids in families with more than one youngster, where the parents are occupied with work. In some cases, you need to take care of the old or crippled. Besides food and housing, you will be given from $ 250 per week. Additionally, the receiving family can pay you a ticket or return the expense of the flight. You can live in a similar loft with the family, or you will be leased a different condo. It is comprehended that the motivation behind any Au Pair is social trade and language learning. Along these lines, you should go to a language school under the conditions of the agreement.
House Sitting. It is also in a sense a volunteer program, but very specific. You are required to look after the apartment or house with residence abroad in the absence of the owners. This service is needed when people have a house with a large garden or there are pets that have nowhere to go during the holidays. House sitting is very common in the west. In this volunteer program, couples are welcome, but preferably without children.
Important. An Au Pair is a more serious job and sometimes applicants are asked for certificates and diplomas of pedagogical education to prove that you know how to handle children. The host family pays for the selection of candidates. But you can directly contact the families without intermediaries.
Exchange Tour – Home Exchange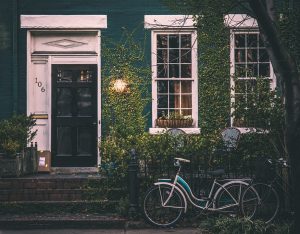 The idea is simple – you are registering on a specially trained website, and are looking for a partner who would like to exchange your home for a while. You will live at his place while he will live at yours. This service is clearly not for everyone. Few will like that someone else lives in their house. Houses in tourist areas are of great popularity.
There are several exchange options:
Simultaneous – when you simultaneously change houses;
Point system – when someone lived with you, you earned points, then these points were spent to live with others;
Hospitality exchange is the same as Couchsurfing, you stayed with someone, someone lived with you.
Important. To find an interesting option, look in advance. At least for a couple of months, ideally in six months.
The procedure is the following:
Register;
Pay the membership fee;
Create a detailed description of the profile (look at the profiles of others and do something like that, do not copy). Tell about yourself, your interests, where you work, why you came to the service, what you expect from the receiving party.
Look for a host or host family. Be proactive, send applications yourself. Ideally, 20-30 pieces per day.
Communicate with the hosts, sometimes in writing, sometimes using Skype. Ask questions, answer questions. Meet closer and find a common language and discuss how you can both benefit from this cooperation.
Prepare documents, buy tickets, and go.
8 Tips How to Save Even More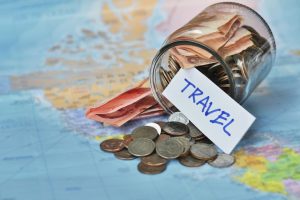 To know how to live in another country for free let's consider the issues with transport, excursions, and meals.
Free visits. On the off chance that you need to investigate the city and see the principal sights – utilize free strolling visits. You will discover them in 90% of urban areas in Europe, America, in significant urban areas of Asia, Australia, and New Zealand. You can discover such journeys by asking at your lodging or inn, nearby travel organization or Google "Free strolling visit (city name)".
Never eat in the visitor territory while voyaging – nourishment will be multiple times increasingly costly and less delicious. For reasons unknown, this undeniable counsel is regularly overlooked. Simply walk 2-3 hinders toward any path, and you will locate a fantastic eatery with progressively moderate costs. When choosing accommodation, try to find not just a hotel room, but apartments. The presence of a kitchen, even if it is very modestly equipped, will allow you to cook on your own and spend several times less on food than you would spend in restaurants. Perhaps, somewhere in Southeast Asia, this advice will not be the most relevant, but if you travel around Europe, it will give very tangible savings.
Come to costly cafés during lunch. Numerous eateries offer the supposed business snacks – sets of dishes at less expensive costs than on the main menu.
Visit museums for free! Almost all museums have days when admission is free or with a big discount for visitors, use it. Information about such days can be found on the official website of the museum.
Carry a bottle of water with you. Even saving on water helps to travel longer. Just fill the bottle with water at the hotel or hostel.
Taking with you plastic dishes and a container of cereal is a good solution if you travel with small children. Everyone will be satisfied, and it will cost less than breakfast in any hotel or restaurant. In addition, you can buy the cheapest cooler bag for storing milk and other beverages – you can save even more.
Save on roaming. Ways to save on the internet and mobile.  It is often cheaper to buy a local SIM card than to take some kind of universal roaming. And sometimes, do without a local sim card at all, using free internet. Use free WI-FI – it is in all public places, food courts, restaurants, cafes, and hotels.
Do not fly on holidays and other significant events when the cost of housing soars into times. Before booking air tickets, make sure that there are no activities that act as a lure for tourists. For example, a carnival in Rio de Jeanneros or Queen's Day in the Netherlands – unless, of course, you plan a trip specifically for them. During the industrial fair in Hannover to find a free hotel within a radius of 80 km is almost impossible.
Many go on an adventure to gaze along the edges, however, to accomplish something explicit. You can discover numerous chances to make the outing more spending plan and fun in the meantime. A straightforward model is high skiing. A few carriers enable you to move skis or snowboards for nothing notwithstanding standard stuff remittance, and a few lodgings situated in ski resorts give visitors a free ski pass (or a genuine rebate on it). On the off chance that you remember this at the phase of booking air tickets and convenience, you will almost certainly maintain a strategic distance from extra costs later on.
Hope that these tips, you can easily travel cheaply, and in some cases for free. Answer yourself to one question: "Do I really want to travel or am I just talking about it?". Many people talk too much about traveling but do nothing to turn their desires into reality. If you really want to travel, you will find ways to do it. Your life is in your hands!
Back
Video