The following two tabs change content below.

Yura
I am Yura Matskevich, traveled around 74 countries, travel is my passion, on pages 43places.com I share useful information.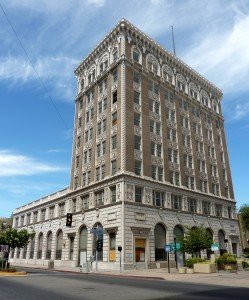 Are you planning to visit Fresno CA? If yes, then this article will be useful for you. Here you are going to discover which things to do in Fresno CA. But first of all, you should find out more about Fresno itself. So, let's start our virtual trip to the city which has been ranked the fifth one in size among all cities in California and the largest of the cities located far from ocean coast. Geographically, the city of Fresno is situated in the central California. According to the 2010 census data, the population of the city was about 510 thousand inhabitants. The city is the administrative center of the metropolitan area with a population of about 1.1 million inhabitants. Like many other cities of California, the city of Fresno is rapidly developing and growing. If we compare the current population of the city since 1990, this number has increased by more than a third.
Fresno was founded in 1872 by employees of the railway company «Central Pacific Railroad Company». And the official status of the city was received thirteen years later in 1885. Since its foundation, the city's population was quite diverse. Here you could meet the railway workers who were originally from China, and a large number of immigrants from Germany, and Scandinavian farmers and natives of Germany, and the Japanese and Armenians.  Fresno is located in the heart of a vast and flat Central Valley. This city is different from other places thanks to its highly developed agriculture. Here you can see tomatoes, grapes and almonds. The region exports large quantities of milk and poultry.


Contents
Thing to do number 1: to visit the Forestiere Underground Gardens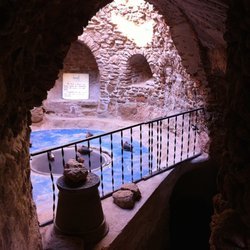 Forestiere Underground Gardens are considered to be a unique tourist attraction which appeared thanks to the hard and long work of Baldassare Forestiere who ran away from the native Sicily and moved to the USA in 1901. After arriving there he devoted all his free time to the building of these underground patios, gardens and grottos.
The underground structure consists of three levels:
10 feet deep
22 feet deep
23 feet deep
It is amazing that the gardens were designed without any plan. You will be impressed by his hand-built network of underground rooms.
Interesting: It took Baldassare Forestiere forty years to create the miracle we can see nowadays. There are a lot of fruit trees, you can see oranges, lemons and grapefruits there.
Thing to do number 2: enjoy being closer to friends of a human – animals in Fresno Chaffee Zoo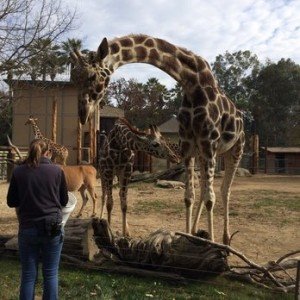 First Fresno Chaffee Zoo was founded not as an official zoo but an asylum for unwanted pets. According to some historic data, the beginning of 1908 was the year of the gaining of the official status. Unfortunately, there is no exact information left about the dates of its event.
When there were a lot of animals that had been donated there an amphitheatre was founded. 1929 became the year of the great changes: the zoo was officially recognized and welcomed all guests as the Roeding Park Zoo. Over the decades the zoo continued its expansion.
Now you can see an 'African Adventure' area that had doubled the size of the zoo and included:
elephants,
cheetahs,
gorillas and other animals
Interesting: The Fresno Chaffee Zoo has got an accreditation of the Association of Zoos and Aquariums. Moreover, it has become a member of the World Association of Zoos and Aquariums. A great number of tourists visit the zoo each year.
Thing to do number 3: enjoy nature in Yosemite National Park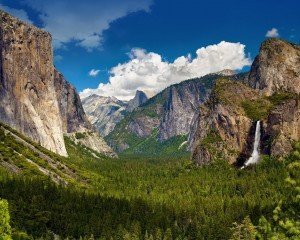 The Yosemite National Park is visited by more than 3 million tourists annually. A lot of them are interested in the Yosemite Valley because it is a designated UNESCO World Heritage Site. The National Park goes to the Sierra Nevada Mountains covering the area of 747,956 acres. Do you know what it is famous for?
The whole world knows this area as the one famous for:
its impressive granite cliffs
its wonderful waterfalls.
The park has more than 800 miles of trails. All of them range from a small walk to a difficult hike over the mountains which can take several days.
Interesting: What associations do you have when you hear the name El Capitan? There is nothing common with sea or sailing. It is a prominent granite cliff which is one of the most well-known climbing destinations in the whole world
Thing to do number 4: plan a trip to Island Water Park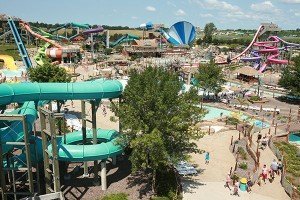 Are you thinking how to spend your day in a great mood and not to spend a lot of money? Then a trip to Island Water Park is exactly what you need! This water park is really a large one. There are many:
slides
wave machines.
There are many things to do here. For example, you won't be bored exploring the Tunnel of Terror or going through the Mumbai Monsoon. Have you had enough busy day and feel tired? Then you can eat at one of the stalls offering delicious food and drinks. You should remember that the park doesn't work during the whole year because of the weather. That's why it is necessary to check if it is open before planning your visit.
Interesting: This is one of the favourite tourists' places to visit during the hot Fresno summers. Each year a lot of families come here to enjoy holidays with their children. Don't you like water as much as those who rest together with you? Then Island Water Park offers its visitors a great choice of other activities like trying arcade, go-carts, and mini golf.
Thing to do number 5: go shopping in River Park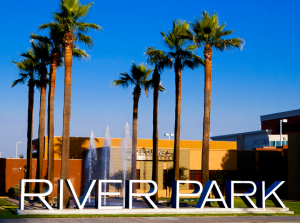 Do you like shopping very much? Even if you are not a shopaholic you will be happy to discover that you can buy some presents for your close relatives or friends. This opportunity is offered to visitors in the River Park in Fresno which was opened in 1996. There are really a lot of different shops, if to be more exact, you can find more than 75 shops there. The park is divided into three main areas:
'The Shops at River Park' where you can see different shops, a cinema and nice restaurants.
'The Marketplace at River Park' with its huge box stores
'River Park Plaza' with a lot of really beautiful restaurants and craft stores.
Interesting: The River Park is really a great outdoor shopping centre. Here you can find anything you are looking for: from clothes to food supplements, everything for you home and healthcare. Enjoy your shopping day here!
Thing to do number 6: visit the Tower Theatre in Fresno CA
The Tower Theatre in Fresno appeared in 1939. It still welcomes its guests nowadays. During such a long period of time there were a lot of different restorative works thanks to which this theater can be called the best one in California. About 761 people can be held here in one sitting. There are also three tiers on each side of the auditorium. The theatre is always full with no vacant seats. Some of shows can be seen only during two days and then the show is going to be changed. That's why you should check with the box office to know what is coming up next and not to miss the show you would like to see.
The most important dates in the life of the Tower Theatre:
It was built in 1939,
Public saw it on December 15, 1939
The Theatre became a performing arts center in 1992
Interesting: The Tower Theatre has been listed on the National Register of Historic Places.
Thing to do number 7: visit the Woodward Park.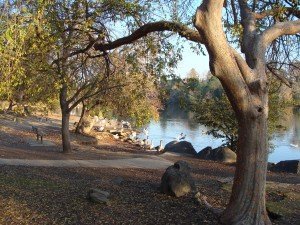 Are you interested why it is worth visiting? The Woodward park is the largest in Fresno California. In 1968 Ralph Woodward donated it to the city. Annually in autumn, usually in November the CIF Cross Country State Championships take place in the Woodward Park. This place will be your favourite one if you admire such writer as Shakespeare because the most impressive event that is held at the Woodward Park is the so-called Shakespeare Festival. Some can name it like "Shakespeare in the Park". During many years the best plays have been performed here by the same company.
The Southeast part of the Woodward park offers visitors a great variety of activities:
Viewing a great number of different bird species
Going for a walk to the authentic Japanese Garden
It is a great place for picnics and even for organizing a wedding!
Interesting: The Woodward Park is known to be the only Regional Park of such size in the Central Valley.
Thing to do number 8: Don't miss The Big Fresno Fair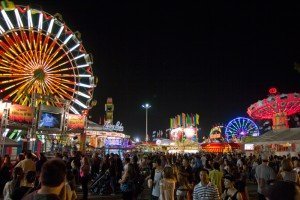 The Big Fresno Fair gathers more than 600 thousand tourists annually. This event lasts for two weeks.
It is one of the most desirable destinations because of several reasons:
Here you can see various exhibits,
Visit livestock shows,
Enjoy horse racing
Listen to the live music.
The fair was established with the educational aim which was the following: to help the native inhabitants of the Valley to learn more about their agricultural history.
Interesting: Livestock, fur and feathers competitions are being held at the fair annually. A lot of tourists really enjoy them.
Thing to do number 9: Enjoy snow at the China Peak Mountain Resort.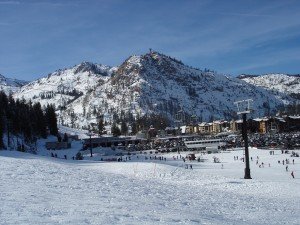 China Peak Mountain Resort is situated about 65 miles outside of Fresno CA. The resort has been established on a mountain which peak is over 8,700 feet.
This is a great place for those people who are fond of:
skiing
snowboarding
Thousand of tourists, who have these hobbies come here every year. People flock here in their thousands to practice their. The priority of the resort is safety, that's why they have special signs to make sure you keep in the areas which are suitable for a person's abilities.
Interesting: China Peak Mountain Resort offers all necessary equipment for the beginners and for professional skiers and snowboarders.
Thing to do number 10: watch a movie at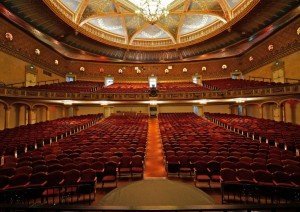 Warnors Theater is situated in the downtown part of Fresno. It appeared in 1928. That time there were about 2,000 seats. The name of the theatre was Pantages Theater. It was called in such a way after its owner at that time. Then the next owners of the theatre became the Warner Brothers one year later and then the name was changed to Warnors. What can be watched there nowadays?
It still shows a lot of different film genres:
classic movies
comedy
live music.
If you a film fan, then don't miss such a great possibility to visit this famous historic theatre while traveling to Fresno CA.
Interesting: The Warnors Theater has been on the National Register of Historic Places.
Thing to do number 11: visit the St. John's Cathedral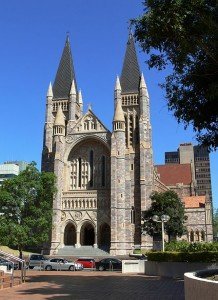 The Baptist Cathedral was a result of work of the realization of the catholic people of Fresno who wanted to have their own church. It is interesting to know how it was built, there are some facts for those who plan to visit it:
In 1978 people began gathering money, however, the building started only two years later.
After purchasing land the building took place in 1880. The building was finished in two years.
In 1882 the church was full of the Catholic people of Fresno who were happy to have their own new church.
But it didn't exist for a long period of time due to the lack of place for congregation. This problem was solved in 1902 when this church was destroyed and a new church was founded on the outskirts of Fresno. The new church has remained till now. Its building was finished by 1903. The style of the church can be called Gothic Revival style. It is a red- brick church with two steeples.
Interesting: St. John the Baptist Cathedral has been chosen as the cathedral for the new Diocese.
Thing to do number 12: Go for a walk to the Shinzen Friendship Garden
The Shinzen Friendship Garden is situated within the Woodward Park. If you want to go there, then it will be interesting for you to know about the reason of its appearance. In Japan there is a sister city of Fresno that is called Kochi. And The Shinzen Friendship Garden was built as a sign of recognition of their friendship. The garden looks like a traditional American Japanese Garden which was first set on a dry valley floor. But then the situation changed and now you can see there:
incorporate waterfalls,
a lake
some streams.
Interesting: It is better to plan your trip during a warm period of time, spring or summer will be the perfect variant if you want to see the blooming cherry trees and the peaceful pond full of colourful Koi. Moreover, the garden gets certain advantages from 7 bridges that have been built in an authentic Japanese style.
Thing to do number 13: visit the Meux Home Museum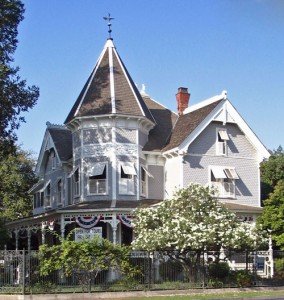 If you are fond of the architecture of Victorian style, then you should definitely visit this place. The Meux Home Museum has been built in a perfect way taking into account all details. The name this museum has got after Dr. Meux who was from Tennessee and served as an assistant surgeon in the Confederate Army. After finishing his work there he and his family arrived to Fresno and bought this beautiful building. The property consists of:
two stories
composed roofs
a lot of chimneys.
Interesting: Don't be surprised if you see a person in the traditional dress at the museum's door. This is a staff member who will meet you and take on a tour of this great building which by the way has been on the National Register of Historic Places since 1975.
Thing to do number 14: Visit Historic Kearney Mansion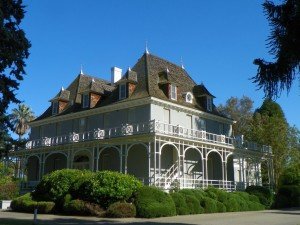 You haven't seen the more beautiful piece of architecture than Kearney Mansion! Moreover, it has been listed on the National Register of Historic Places.
The mansion includes:
two buildings,
the main residence
the servant's quarters.
Interesting: The buildings were built in a French renaissance style. The area of the mansion is 225 acres. Previously you could hear the name the "most beautiful park on the west coast". And you can make sure that this is really true!
Thing to do number 15: Taste nectar at Moravia Wines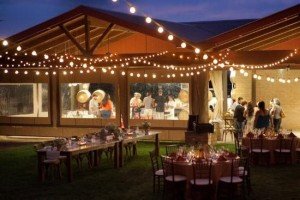 Even if you are not a professional wine taster, you should visit this place because wine has the right to be called the nectar!
For those who love tasting wine Fresno can offer such a great place as Moravia Wines. The winery opened in 2012. The goal of its opening was to produce such kind of wine that would be able to win awards using the grapes from the San Joaquin Valley. During the relatively short period of time within two years the winery was engaged in the process of collecting awards and the company is still expanding nowadays.
If you would like to taste the fabulous wines you should come on each weekend. This place is perfect for:
Enjoying great wines' taste
Having family events
To have an excursion through the winery and learning more about wines
Interesting: Most people think that winery has nothing to offer except tasting wines. But this opinion is wrong, especially about Moravia wines. Here you can organize your wedding party and spend not too much money because the prices are really affordable. Every weekend this place welcomes families with children to held fests for all members of the family.
Thing to do number 16: visit Fresno Art Museum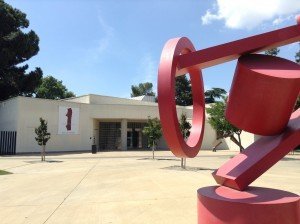 Are you interested in art? Then don't forget to visit the Art Museum in Fresno. It can offer its visitors a lot of interesting things!
The museum's collection looks like a combination of:
contemporary art,
modern art,
Mexican
Mexican-American art
Pre-Columbian sculpture
Here you can meet talented artists and visit great exhibitions.
Do you know how it was founded? The late 1940 was prominent by the formation of the Fresno Art League which appeared thanks to a group of local artists.
The aim of this formation was to create a specially designed place where artists could demonstrate their works and express their opinion about each other works.
The Fresno Arts Center is always associated with:
art exhibitions
educational programs
artist talks,
art classes for children and grown-ups.
Interesting: The Arts Center was accredited by the American Association of Museums in 1973. After it gained the recognition due to the expanding of the permanent collection, the Center's name was changed to the Fresno Arts Center and Museum in 1985.
Thing to do number 17: Visit famous science and nature museums of Fresno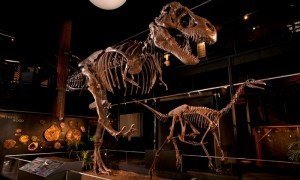 If you are interested in science and like visiting such places as science museums, then don't miss an opportunity to go to these three museums!
1. Coke Hallowell Center for River Studies at Riverview Ranch
It was the ranch house which was restored in 1890. What can it offer tourists? Here you can find exhibits which are able to tell you much about history and culture of the San Joaquin River, they are not only for grown-ups but also for their kids. There are interactive nature exhibits which will be of interest for both: kids and adults.
2. Discovery Center Museum of Science & Natural History
The museum provides its visitors to experience science alive which makes it different from others. Don't you know how to tell your children about a lot of exhibits being able to excite your children and to make them curios about science and the world.
There are the following exhibits:
a 150-variety cactus garden,
live desert mice, rabbits, tortoises and a coyote
dioramas of local ecosystems.
Downing Planetarium
Planetarium offers you to take a cosmic tour.
Interesting: There are a lot of various interesting activities like canoe or kayak tours. If you go to the Planetarium you can visit the gift shop and find some souvenirs and posters related to science.
Thing to do number 18: rest with all your family in the Rotary Storyland Playland Family Amusement Park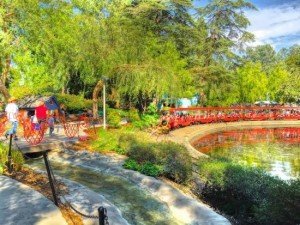 Are you going to have a holiday in Fresno with your family? There is no better way to spend time than to visit Storyland in Fresno.
Storyland has an aim to inspire a love of learning and manages to do it successfully. In 1962 Fresno's Playland welcomed its visitors.
Then after some time Storyland appeared and welcomed kids into a wonderland full of :
"Three Little Pigs" storybook
a castle,
queens,
cottages,
a pirate ship.
Interesting: The Park has been founded with the main aim to renew children's love for reading storybooks and providing children with the opportunity to see new attractions and enjoy different events throughout the year.
This was the last place to visit in our virtual tour around Fresco CA. But it is not the last one in the Fresno's list of places that are worth visiting because many tourists find it really great to stay at. Hope you will find it helpful while choosing places having your trip. Good luck and enjoy traveling with us!
Back
Video