The following two tabs change content below.

Yura
I am Yura Matskevich, traveled around 74 countries, travel is my passion, on pages 43places.com I share useful information.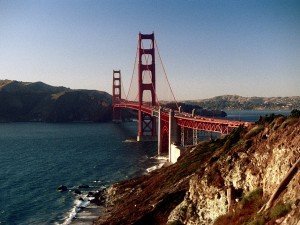 If you don't know California from the inside as a native citizen or a person who had spent enough time travelling there, you might imagine the picture of beaches, surfers and popular movie stars. But the situation is quiet different because if you have an opportunity to visit this place you will definitely find something for you because here you are lucky to experience a little bit of everything.
If you have a vacation or holidays you can choose which places to visit in California after reading this article but all of them are really worth visiting at least once in your life.
The US can be proud of California as one of the most desirable state to visit. There are many tourists who come to see wonderful coastlines, waterfronts, national parks and deserts. You will have the opportunity to see iconic pieces of architecture and if you are lucky then you will see a celebrity in Hollywood. California can satisfy everybody because it has much to offer in different spheres of life: beautiful nature, cultural and educational activities, etc. We have made your choice easier by providing you with the information about the greatest places that must be seen in any case.


Contents
Disneyland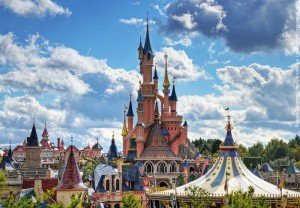 Disneyland welcomes you and your family! You will never be bored here, believe me!It is situated in Anaheim and during decades it has been the favourite place of those who travel with their families. There is a large entertainment park which is a home for various rides, shows, and amusement. A lot of great restaurants and hotels welcome tourists.
The park combines:
theme rides
recreated cultures
shopping centers
places to eat
There are a lot of things to see and to do in Disneyland. Every person can find something interesting for his\her taste. It seems that it has everything here starting from rides and roller coasters to nice dining that in most cases requires to make reservations in advance. Both kids and their parents will get much satisfaction from this place with so many activities for everyone. If you are going to visit it in summer or during winter holidays, for example, Christmas, you should be ready for the long line ups because it is usually a very busy time of the year. But the waiting time has been reduced thanks to the idea with passes when you are given a "return time" to different attractions. However, when children are not at school you can be sure that this park will be very crowded.
Interesting: You should keep in mind that it is not just the park area. It is the entire Disneyland resort with its hotels, restaurants, shopping centers at the Downtown Disney District and the new Disney Adventure Park. If you are going to have a rest with your family you should definitely visit this place because it has something for everyone! Go and make sure by yourself and you won't regret!
Death Valley
Death Valley covers Death Valley National Park having California's most inhospitable terrain with extreme heat. It is rather strange but it couldn't influence on the desert area which despite everything stayed beautiful. Unique landscape in this valley is made up from:
Salt fields,
dry parched land,
sand dunes,
mountains
lake below the sea level
Interesting: Driving through the park and stopping at lookouts, you can see the ruins of the former industry with the paddle in the shallow Badwater Lake.
Big Sur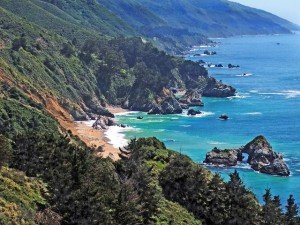 Here you have the possibility to enjoy nature thanks to the beautiful coastline stretch and forest. This place is for those who love camping and hiking because Garrapata State Park has a variety of beautiful beaches and Pfeiffer Big Sur State Park is just great for hiking.
Do you like to escape from noisy city and enjoy nature? Then visit Pfeiffer Big Sur State Park which is really an amazing area for hikers and sun bathers or just for those who were searching a quiet peaceful place to escape to. There you can find camping facilities and the Big Sur Lodge that will satisfy those who are looking for more comfortable rest.
Interesting: One of the brightest places to visit here is Pfeiffer Fall. You can reach it by the Valley View Trail.
Another famous place of Big Sur is Garrapata State Park with its major site Garrapat Beach. There are day hiking trails in the park where you can enjoy wonderful views of the coastline, mountains and redwoods.
Sequoia and Kings Canyon National Park
This park is famous for its giant redwoods and covers an area of mountains with great granite peaks, deep gorges, lakes, rivers and forests. The two parks look like one. You can see them stretching from the Sierra Nevada foothills in the west to the main Sierra Nevada's ridge in the east.
Interesting: Here Mount Whitney (14,495 ft) is the highest mountain in the U.S. (except from Alaska). There are a lot of other peaks that are over 10,000 ft.
Giant Redwood
The giant redwoods' height is 250-300 ft, they can live up to 3,500 years. There are parks full of these redwood trees.
Interesting: there is one of the oldest living trees on earth and the largest known redwood at about 3,000 years old – General Sherman Tree that is 276 ft tall, with a maximum diameter of 36.5 ft.
Santa Catalina Island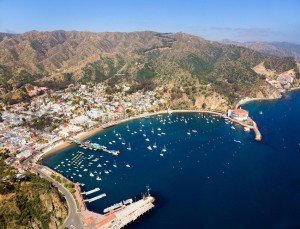 Santa Catalina island is 26 miles southwest of the port of Los Angeles. The island is a popular with boaters and day trippers. All the "action" can be found in Avalon. The main attractions of the island:
Camping,
swimming,
deep-sea fishing,
kayaking
diving
Interesting: The island measures 21 miles long and 0.5 – 9 miles in width. The most part of the coast is uninhabited.
The Glory Hole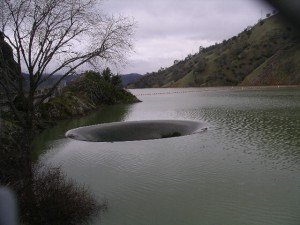 Lake Berryessa
The California drought has resulted in ruining it, When the water levels are right and you are at the Monticello Dam at Lake Berryessa's east side, this open bell-mouth spillway is one of the breathtaking things you have ever seen and will be able to see in your life.
Interesting: the lake was the site of one of the Zodiac murders!
The Napa Valley Wine Country

The area covers the Calistoga's towns that are popular with visitors for the following things:
mineral baths,
spas,
fine dining
Napa
With the growth of the wine industry the sphere of restaurants and hotels has widened too. When you find yourself in this area you will think about regions of France and Italy that look very similar to this place.
Interesting: It has gained the reputation of one of the best wine-making areas in the whole world. The production of wine has begun since the 19th century, however, premium production occured in the 1960s.
Hearst Castle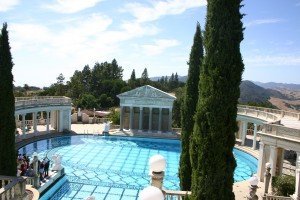 It is situated between San Francisco and Los Angeles. The famous newspaper magnate who was also known as an industrialist, William Randolph Hearst started construction in 1919 and called the enchanted hilltop estate "La Cuesta Encantada".
The architect Julia Morgan was designing the complex that consists of:
a two-towered main house,
two guest houses,
gardens,
pools,
fountains.
The Hearst San Simeon State Park's visitors can explore:
coastal bluffs,
rocky shore,
trails,
campgrounds.
Interesting: January, April, and October are the months when the Piedras Blancas Lighthouse's beach south provides you with the opportunity to see elephant seals
Queen Mary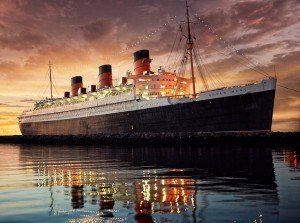 The well-known Queen Mary is a retired ocean liner that is docked in Long Beach at the moment. The ship sailed the North Atlantic during one the period of 1936 -1967. Nowadays it works both as a hotel and museum of 30s nautical history. You can enjoy great ocean view here. The visitors are offered the ship's areas with the best paranormal activity.
Interesting: Do you believe in ghosts? Legend says that the ship is full of ghosts. Once an elegant pretty young woman wearing a white evening gown was seen dancing alone in the shadows of the corner of the room at the ship's first-class lounge.
The presence of ghosts were proved several times. Once there was a dark haired man wearing a suit of 1930's style as well as some other strange events, for example, water running and lights turning on at night, phones ringing with nobody on the other end of the line, sounds similar to baby's crying has been heard as well as the sounds of knocks, drastic changes of temperature and a lot of other strange things.
Lake Tahoe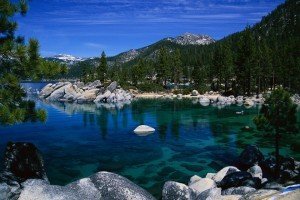 It is one of the largest lakes in the world. The lake is situated between California and Nevada. Being surrounded by great mountains, this site offers its visitors exciting activities during the whole year. You are mistaken if you think that there is nothing to do in winter.
There are a number of activities:
snow skiing,
snowmobile riding,
now-tubing
nowshoeing
You also can enjoy some kinds of water sports:
sailing,
kayaking,
jet skiing,
paddle boating
swimming.
Interesting: It was created about 2 million years ago during the Ice Age.
San Diego County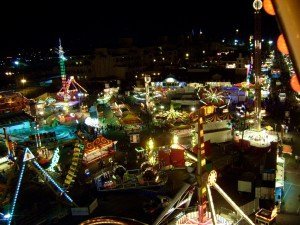 What can you attracts as a tourist here?
First of all, it is the sunniest destination.
What to do in Horton Plaza:
shop or catch a baseball game at Petco Park.
see the giant pandas at the San Diego Zoo.
explore one of the city's neighborhoods
Glass Beach, Fort Bragg
Along the splendid coastline, you'll come upon the home of Glass Beach – the town of Fort Bragg. The beach is made up of "sea glass" which is small colored pieces. Once, this site was the city dump where people threw their garbage. In several decades the beach was cleaned with the waves and everything was broken down except glass and pottery which transformed in those wonderful tiny pieces covering it today.
Interesting: Collecting is discouraged on the section of "Glass Beach" within and near the state park.
Mendocino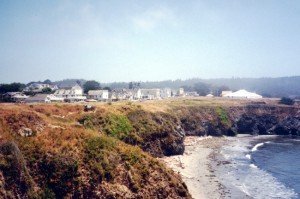 Just 10 miles down the coast and you will find yourself in the nice coastal town founded in the 1850s.
It is famous for:
incredible Victorian buildings
saltbox cottages.
art galleries
stunning scenery
Does "Murder, She Wrote," starring Angela Lansbury sound familiar to you? This place is like the fictional home of the well-known television series. Mendocino is also a good place to have a dinner in a fine dining with ocean views.
Important: Mendocino is considered the only one historical landmark on the California coast
Malibu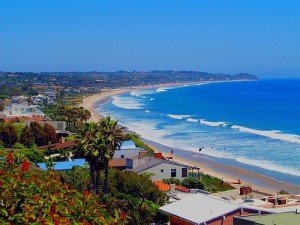 I am sure that the name Malibu is familiar to you.
It is the famous beach town which has become home to:
many celebrities,
beautiful stretches of sand,
outstanding eateries
shopping opportunities.
There are always some Hollywood stars who pretend that they don't want to be noticed.
Interesting: Malibu Lagoon State Beach is also well-known under the name Surfrider Beach. It is a good place to go swimming and meet some great people.
Bodega Bay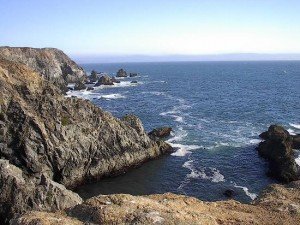 During several hours you'll wind down the coast enjoying the most jaw-dropping ocean views on earth. After reaching Bodega Bay, a picturesque fishing village, that was the setting for Alfred Hitchcock's 1963 film, "The Birds." The plot is about murderous birds which attack local residents. Fans may want to stop by the 150-year-old Potter School which is behind St. Theresa's Church.
Important: at the moment it's a private residence, open for tours. As for the wine lovers you shouldn't miss Gourmet Au Bay, waterside wine bar with a weather-protected deck.
California is rich in places to visit. Even the most demanding tourists will find something attracting for them. Hope that this information will be useful for you while traveling to California.
Back
Yosemite National Park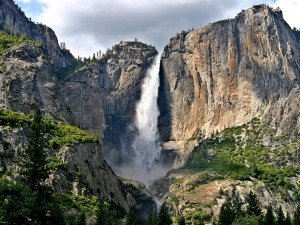 If I were you I would start from the Yosemite National Park. Soon you will understand why it is number one in our list.
It is not just a beautiful valley, but the granite's strength, the glaciers' power and the calmness of the High Sierra. Yosemite National Park is famous for its great waterfalls. There you can see deep valleys, enjoy walking through grand meadows, to find yourself in a wilderness area. Yosemite National Park in Northern California is considered to be one of the US most popular national parks. Its nature has always attracted a lot of visitors throughout the decades.
It can be proud of:
great mountains
nice valleys
wonderful rivers
enormous breathtaking waterfalls.
The park has one well-known place to visit – El Capit?n's sheer rock face. Besides this one, there are many more places that are definitely worth sightseeing:
The Cathedral Spires,
Sentinel Dome,
Sentinel Rock,
Half Dome,
The Glacier Point
The splendid view of Yosemite Falls from Eagle Peak,
The highest peak of the Three Brothers.
The Mariposa Grove that is a home for giant sequoias.
Interesting: At the center of Yosemite National Park there is a Yosemite Valley which was covered by glaciers during the last ice age. Travelers can find granite domes and a lot of powerful waterfalls here together with Upper Yosemite Falls that drops 1,430 feet at one point and rise above the covered floor of the forest. Yosemite falls is the 5th highest waterfall in the world- it is 2,425 feet.
Video