The following two tabs change content below.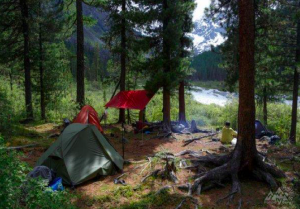 More and more people prefer spending their weekends enjoying outdoor activities rather than thoughtlessly wasting valuable time sitting in front of TV. Different types of hiking tours are becoming more and more in demand. However, few novice tourists responsibly approach to collecting the necessary things for travel. Even if the trip route is thought over to trivia, and it is going to last only 1 day, the backpack of the tourist should still be gathered according to all the rules. This is the guarantee of a good holiday in nature. A big mistake of tourist beginners is overload.
Let's try to figure out what it is necessary to take with you planning forest holidays, what requirements there are for the tourist's clothes, whether a first aid kit is needed, and how to assemble it yourself, and many other great tips and tricks for tourists to enjoy your weekend in the forest.

Contents
How to Get Ready for the Trip: Things You Should Keep in Mind
First of all, you need to take into account how long your trip will last and what time of the year you are going to have it. Since this article is written for those who are just making their first steps in tourism, here, you will find helpful recommendations for a summer hike in a temperate climate for a few nights.
Before you go camping, you should keep in mind that the smaller the weight of the backpack, the better. If you are not used to heavy loads, then give up a couple of unnecessary things. This rule will help to save your strength and feel more comfortable during the hike.
Tip 1: Gather the Necessary Equipment for Hiking
When planning the weekend outdoors in the forest, take the following equipment:
A backpack
A tent
A special tourist carpet
Binoculars
Range finder
Matches
An ax
A compass
A knife
A lantern.
This will be enough for you to get out of almost any unplanned situation. If you go for a couple of days, then a normal backpack for 15-30 liters will be enough to take everything you may need. If your trip is planned for several days, then take with you a backpack not less than for 50 liters. A trip to the forest with an overnight stay is impossible without a tent and a sleeping bag. But then again, do not forget about the area, where you are going to.
If you can survive without a sleeping bag, then without a tent, at least, it will be uncomfortable, so decide how many people are with you, and select a tent based on this number. The most important thing is that it protects from strong winds and helps not to get wet under rain. If you go on a trip for a few days, you will not need a very expensive tent.
Also, do not forget about the carpet, without it you won't be able to sleep normally at night, and in the daytime. Mats of foam with closed pores are the simplest and, perhaps, the most common tourist rugs. They are made of foamed molten polymer. The thickness of these rugs is from 3 mm to 20 mm. Mats of foam are ordinary and foil. Foiled mats have a two-layer construction. On one side aluminum foil, and the second side a foamed polymer.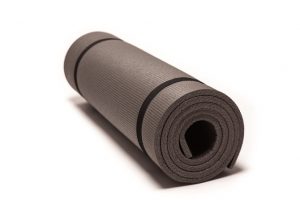 Thermal insulation for foam mats is not too high. Comfort of such mats do not differ, as surface roughness almost does not smooth out. Foam mats made of foam are not durable, they quickly begin to tear and peel off the foil. Ordinary foam mats are easy to damage. The advantage of such rugs is low cost and light weight from 150 g. up to 400 gr., and even being damaged, rugs do not lose the heat-insulating properties. In addition, they are of different widths, so that they can be easily selected for the width of your tent. Also, there are mats made of polyethylene foam with a mesh, three-dimensional structure. Such mats are more durable and have better thermal insulation.
Important: The main thing is that the rug length should be several dozen centimeters larger than your height is.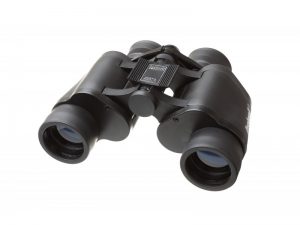 Don't forget about binoculars because even if you aren't a hunter, this is an indispensable thing for nature lovers. The best option to get with you are HD night vision binoculars. No matter who you are – the ornithologist, the hunter, lover of boat rides, or the astrologer-amateur, binoculars will be very useful to you. The potential benefit from it is not limited to the listed activities, we have only named the most common. Binoculars are usually used in these types of activities and others. You can enjoy nature or discover the game to hunt for – binoculars can prove to be very useful! Believe me, for a tourist, binoculars are a must-have attribute.
After all, with the help of this accessory, it is easier to view the entire neighborhood and identify the impending danger on time, if there is any. Depending on their size, binoculars can be compact and classical. Compact is much smaller in size and weight than the classic, and is used mainly by hunters and tourists. Classic products can be used for various purposes: hunting, fishing, watching animals or birds. Choose the best one for you depending on your needs.
You should take a range finder with you if you have an intention to hunt. Manufacturers have made universal instruments for hunters that allow hunting with various types of weapons. A wide range of additional functions greatly facilitates the definition of the distance to the target, and allows you to produce an accurate shot. Ergonomic design allows you to control the device even with one hand! Modern laser range finders have a lot of useful functions and allow not only to determine the distance, but also to determine the speed of movement of the object and even to calculate the coefficients of the fall of the bullet.
It is also desirable to grab the brazier, the grid for grilling, the devices for fishing (if you plan to have a rest near the river).
Tip 2: Choose the Right Clothes and Shoes
Follow the tips for choosing clothes that will help to make your trip comfortable:
Take the light quick-drying sports pants and the same windbreaker with a hood, and it's best if it's all waterproof.
In order not to feel cold, you need to get a fleece jacket. Of course, you can do with your grandmother's sweater, but it's quite heavy.
Things made of fleece are best suited for hiking, because they are very light but they warm well.
Though you go to places where there are a lot of trees, still bring some kind of headdress with you. A hat can be useful at night, when it will be cold, and in the daytime on a clearing without a cap and a panama you will not do.
And, of course, you have to take a couple of T-shirts and a night set of clothes to go to the forest with an overnight stay, so as not to get cold. In some forests, even in summer, the temperature after sunset can be very low, keep this in mind when you gather. If you are afraid of getting wet, then grab a raincoat, in bad weather it can be a useful little thing that will protect you from heavy rainfall.
As for the shoes for the hike, you'd better give preference to the brands manufacturing specialized footwear for tourists- comfortable trekking shoes or sandals, which have a thick sole being light at the same time. It is also desirable that shoes do not get wet. No need to go hiking in sneakers or running shoes as in such shoes your feet will always be wet, besides it can easily tear. It can only be taken as the second pair of shoes to be on the safe side.
Important: Do not take jeans on your hike! They weigh a lot, get wet, and can rub on walking.
Tip 3: Don't Forget the First-Aid Kit – a Must-Have Thing for Any Tourist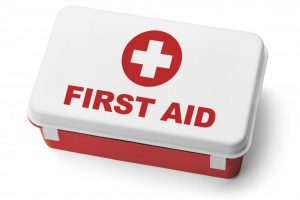 A lot of tourists who plan their first trip as well as some experienced travelers forget to take the first-aid kit. It is a must-have thing because you never know what may happen during the trip. There is no need to explain why it should be in the backpack of every traveler who is going to have a rest in a forest with an overnight stay. The main thing is to buy the necessary set of medicines.
Check the list of the drugs that may be of use to you:
Drugs for diarrhea and poisoning;
Painkillers and pills for headache;
Antipyretics and medicines for high temperature;
Antiallergic medicines;
Hydrogen peroxide, bandages, plaster.
Don't choose such kind of having hiking trips, if there are serious health problems. Changing the climate and the usual environment can lead to an exacerbation of chronic diseases. Subsequently, there are acute attacks, severe pain and other complications. It is advisable to undergo a comprehensive medical examination before having a rest in the forest and make sure that there are no contraindications for any type of rest.
Important: Don't forget to take the individual medications you cannot do without if you have some chronic health problems.
Tip 4: Think on What You Are Going to Eat on a Hike Beforehand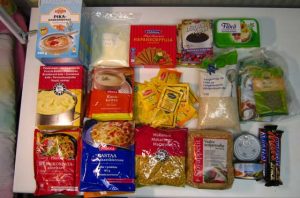 Each of us sometimes dreams of running away from civilization, the bustle of a noisy city somewhere closer to nature. Going to the forest with an overnight stay in this case will be the best solution. What could be more wonderful than sitting around a bonfire with a cup of hot tea in the evening, collecting flowers, mushrooms or berries, admiring the beautiful views! You need to know how to prepare for this type of recreation, in order to get the maximum pleasure from it and as little trouble as possible.
A trip to the forest is impossible without a good and tasty meal, so take with you your favorite:
canned food,
cereals,
dried vegetables,
jerky and sweets.
Now, many people buy plastic (disposable) utensils. This is very convenient, because it does not need to be washed, or you can just send it to scrap. If you prefer to eat from usual dishes, then you are recommended to take aluminum spoons, forks (they are lighter than iron ones); enameled mugs (they do not burn, unlike aluminum); from a large tableware – a bowler, a pot for tea (not in any way copper, galvanized or enameled) and a pan. A ladle is also desirable. Gauntlets or potholders to remove hot dishes from fire should also be taken. And take a dishwashing sponge and a metal brush for cleaning the frying pans.
Food should be high-calorie, have a long shelf life, and at the same time weigh a little. Canned food, although the very first thing that comes to mind when you think about the hike, but they are quite heavy, so do not overdo it with their quantity. You can take a set of dried vegetables, jerky and cook a delicious soup at the stake. You can also buy a ready mix, which you just need to fill with water.
Important: Do not forget about salt and spices, a set of herbs and peppers perfectly complement dinner in the forest.
Also, your favorite candy or chocolate will be a pleasant addition. Nuts and condensed milk are also very high-calorie and tasty foods that are easy to store. Well, then, without which it is impossible to do without a hike – hot tea. If you are a hunter, there is nothing to worry about as instead of taking a backpack full of products, you can take only HD rifle scopes and have a delicious meat for dinner.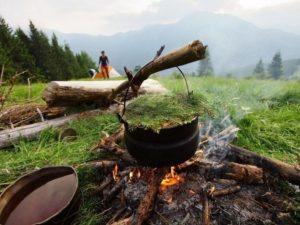 However, the eye of a person is often mistaken because of the deceptiveness of the surrounding area. For example, on the water the game seems close, but in fact its location is unattainable for a shotgun. During hunting for a flight duck hunters often shoot a bird on the water, but almost always cannot get it. This is all due to the wrong definition of distance. That's why experienced tourists-hunters recommend taking a range finder because this provides you with the guarantee that you will shoot the game. The choice of this electronic optical device for hunting purposes is not an easy task.
Today, the laser range finder for tourists who are fond of hunting is not some kind of luxury, but one of the mandatory items in the equipment of a modern hunter. Without it, it's very difficult to get a trophy at long distances. Of course, when shooting from a smoothbore gun at a distance of 50 meters, this device will not have any serious help for the shooter. As a rule, hunters develop over the years the skill of accurately determining the distance for a target to successfully defeat it from such weapons. There are many different models that are often positioned for hunting, but in practice do not show good performance. Thus, you need to know the minimum set of characteristics that will make it possible to actively and without problems use a laser range finder for hunting.
Tip 5: Check the Rules for the Tent Installation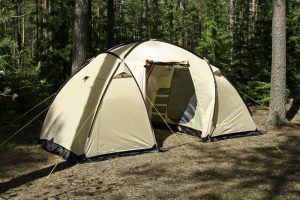 Experienced travelers advise to have their camp at the edge of the forest, since there are fewer mosquitoes and much warmer than on the river bank. However, on the bank of the river, there are not many mosquitoes (at least not more than in the forest), a much more beautiful landscape, and the coolness (however, in the hot summer days, the night and morning coolness is very pleasing).
It is up to choose, what you like best: the forest glade filled with the aromas of herbs and flowers or the river coolness and the mesmerizing surface of the water with the flames of the bonfire reflected in it? It is up to you to choose!
Check 9 rules on how to install a tent in the place you have chosen:
It is up for choosing, choose an elevated place. If it rains, your tent will remain dry, and will not float in a puddle. In case of rain, you can make drainage grooves around the tent, which will also protect you and the tent from troubles. If there is a slight bias in the chosen glade, place the tent so that you sleep your head on the dais (it will be much more comfortable than vice versa).
Install the tent in the shade, as the sun negatively affects the material of the tent. You will find it more pleasant to lie in the cool, not in the heat.
Do not forget to inspect the alleged territory of the camp for the presence of anthills or ant trails. From them, it is better to stay away – if they get to you in the tent, you can forget about a rest as they will bite you and will definitely eat your food.
It is better to set up the tent by the entrance to a glade or an open terrain so that trees and other foreign objects do not prevent you from making your way home.
Just before installing the tent, clear the surface of the ground from sticks, cones, debris and carefully consider the area for installation, so that there was no glass and other household rubbish left by unscrupulous tourists. It will be unpleasant if your tent is torn, and sleeping on a flat surface will be much more pleasant.
If you went to nature in cold or damp weather, then you can lay a platform before setting up a tent with fir branches or dry leaves. This method will help you reduce contact with cold and moist soil. And, in addition, it will be softer.
Pay attention to the wind, if it is strong (this applies to those who love tourism with tents in the form of half-bows), it is necessary to install a tent along the natural shelter (forest, hill, etc.).
If you have a double-sided tent, evaluate the terrain for interference with symmetrical stretch marks. In the case of such interference (trees, hemp, bushes), the tent will be installed crookedly and it will be inconvenient and not comfortable in it.
The tent should be placed at some distance from the fire, so that sparks do not reach the tent. It is also important to assess the direction of the wind so that the smoke does not go to the tent, otherwise it will be bad for you from the abundant smoke, although there is a plus, mosquitoes will also also suffer.
If around there are a lot of holidaymakers do not put the tent on the paths, so that at night no one stumbles over it. Experienced tourists advise to stick pegs at an angle of 45 degrees, three-quarter length. This will help secure the tent, which depending on the type of the tent and the pegs will not fly out, and the tent will not deform.
Important: Do not tie strong knots on pegs, you will not be pleased to untie a wet and dirty rope. Especially, since it is often necessary to get together quickly.
A trip to the forest with a stay is a pleasant activity, where you can see fascinating panoramas and beautiful places, as well as relax both mentally and physically, and gain new strength. If you have not been to such a trip, then it's best to go for the first time with an experienced traveler who has bypassed more than one forest. So, you will be able to fully learn everything you need. Hope that the guide on forest holidays will be of great use to you!
Video