The following two tabs change content below.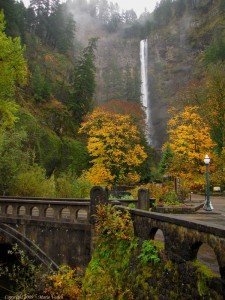 As soon as you decided to visit USA you will probably start reading tons and hundreds of articles on such topics as where to go and  what to see there. Being so exited you can even decide that during your trip you will visit everything what is interesting there. I want to tell you that even living there for the whole your life it will not be enough of time to visit every interesting place in the USA.
But you can start with something and visit the most famous places, pictures of which you saw plenty of times on the postcards or on TV but never dreamed that you will actually be able to be there yourself. As USA is so multination and huge, that you will be surprised and all lost having no plan before arrival. My piece of advice is simple: take into consideration your taste, funding and time and have this in mind when you plan your visit. Every place is unique and incredible. Postcards or photos are not even close to memories which you will get there. After traveling all over the world, after visiting Asia and all Europe you will be just shocked how interesting and amazing USA is and it cannot be compared to any other country. This experience is something unbelievable and everyone should at least once visit this great country.


Contents
Place number 1: New York
This is non-official capital of the USA. City is as speed as light. You should devote at least a week, or five days to see all attractions here. New restaurants here are opening every season. It will be difficult to have a meal for cheap here, but you can always grab famous New York hot dog and some cola on your way. New York is the city of five boroughs:
The Bronx,
Brooklyn,
Manhattan,
Queens,
Staten Island.
Bronx
Lets start with Bronx. It is known by New York Botanical Garden and The Bronx Zoo. Does it sound like perfect place for family vacation? It does, but it is not when night comes. At night this part of New York is very dangerous.
Brooklyn
Brooklyn is known a place with most Russian speaking population in USA; it has Russian shops and restaurants with Russian cuisine. If you are visiting Brooklyn for the first time you better come there from Manhattan by Brooklyn Bridge.
Manhattan
Manhattan is the busiest place in New York. It is divided into three parts:
Travelers prefer to start their trip in Manhattan from Downtown. Here you can visit Broadway  famous and longest street of Manhattan full of shops, banks, restaurants and theaters. Here is Wall-street. In Manhattan you can spend easily whole day, enjoying Chinatown, Empire State Building and Times Square. After incredible and full of emotions day you afford some rest in Central Park.
Queens
In Queens it is great to spend some time in Museums: Museum of Moving Image or Queens Museum of Art. Fans of Sesame Street will be thrilled to know how it was filmed and find out for them some new facts on filming in Museum of Moving Picture. And you can enjoy the view on Manhattan Skyscrapers from Gantry Plaza State Park.
Staten Island
Staten Island is good example of so called American dream style of life. It is least populated part of the city and every house here has just one floor and small garden. If you will have some time you should take a boat trip on Staten Island Ferry and during this 25 minutes trip from Manhattan to Staten Island you will see al Manhattan and The Statue of Liberty often called as symbol of New York and USA.
Important: Having a trip to New York you can easily plan it with all your family. There is plenty of places to see with your kids. You can even take your dog with you. Many New York hotels are pet-friendly. Among them are: Hyatt Union Square New York and The Muse Hotel.
Place number 2: Grand Canyon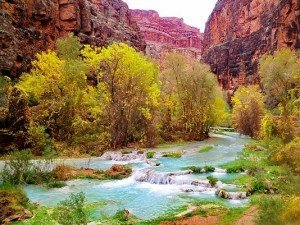 Must see place to visit in USA is for sure Grand Canyon. Situated in the Arizona, Colorado it is not just one canyon, but it is a system of canyons both called Grand Canyon. Here on the territory of the Grand Canyon National Park you can more than anywhere else feel how small is one human being and how powerful nature is. People often mistakenly think that Grand Canyon is the biggest in the World. But it is not true. Even though it is not the biggest it is the greatest and the most beautiful. Different color layers of Grand Canyon created by millions of years, atmosphere, all of that cannot be delivered by pictures, videos or stories. You should come and see yourself. The Canyon is divided by Colorado River into two parts:
You can of course visit both and go from one part to another either by foot or by car, but South Rim is more popular for visits. North Rim is visited only by 10 % of all Grand Canyon visitors. This is why your trip should start in South Rim. It is open for visitors from all over the world 365 days a year 24 hours a day. Here is everything you can possible need:
camping and hotels,
restaurants,
trade centers,
other recreations.
List of must do things in Grand Canyon will include:
helicopter trip above canyon,
making a photo on one of the observation platforms,
horse ride along Grand Canyon.
No one comes to Grand Canyon just for one day. This is why here are represented all kinds of hotels and camping for every taste and costs. Cars, airplanes or helicopters are not the only affordable transport which is used here. Grand Canyon Railway Depot is a historical railway station which was built in 1909-1910 by Santa Fe Company. It is one of three railway stations in USA which are built from wood. And it is not just place of interest here but it is also functional railway station till today. You should definitely visit Yavapai Museum of Geology. Here you can find out history and process of creation of Grand Canyon, buy souvenirs and visit observation platform Yavapai Point. View is incredible and unbelievable. Visit to Grand Canyon is experience worth waiting. Plan your trip and arrange this incredible story happening to you.
Important: Planning your trip to Grand Canyon you better book hotel way before your arrival. As this place of interest attracts millions of people a year you should think about that before in order than to be settled and having great time there.
Place number 3: Los-Angeles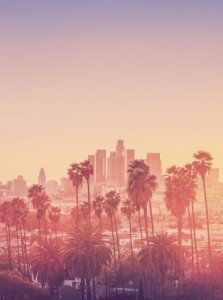 This city, city of angels, is one of the biggest in the USA. Americans often call Los-Angeles LA. Amount of hotels, museums and places of interest is so big that it can keep you busy every day for a year if you will decide to visit every single place of interest in LA.
Hollywood Hollywood, one of the districts of the city, is a reason why LA is called a capital of cinema and music industries. Here you can find houses of famous all over the world actors and actresses, and visit the Alley of fame on the Hollywood Blvd. On the Alley of fame now are more than 2500 stars. Having a ride along houses of famous actors or actresses you will most likely not see them.
Malibu beach If you want to meet someone famous you should visit Malibu beach place where famous people are swimming and sunbathing. Almost every street in the city is a location which was used in some movie. They say that almost every day at some place in Los-Angeles someone is filming new movie. Interesting fact about Los-Angeles is that here was opened first cinema theater in the World in 1902.
Universal Studio Fans of movies can visit Universal Studio. Price for entry is ninety two USD for one day. This Studio produces great movies for more than 100 years now and along with this it is open for visitors. There are streets which were filmed in famous movies, plenty of interesting activities and shows for kids and adults, characters of movies and cartoons, scenes from your favorite movies, locations and different details. You can visit it on your way to Hollywood hills.
Phrase Hollywood Famous phrase Hollywood on the hill in LA was initially written as Hollywoodland and stayed like that from 1923-1949. You should definitely take a photo near Hollywood if you are visiting in Los-Angeles.
Important: Even though city is having plenty of visitors and attractions and people are coming from all over the world it is city with not perfect ecological conditions. Amount of cars is huge and this is a reason why smog appears. It makes this place of interest in the USA good place for visit but not perfect for living.
Place number 4: Grand Prismatic Spring
Incredible and unbelievable Grand Prismatic Spring is situated in Yellowstone National Park, Wyoming, USA. This is for sure travel bucket list. Photo of Grad Prismatic Spring is best postcard and main symbol of this place of interest. Photos are made by every single tourist. Hundreds of them are coming here from all over the world. Every visitor is coming to see and to make his own remarkable photo of this miracle place. The Grand Prismatic Spring is 49 meters deep. Water is as blue as sky can never be. It seems like you are in fairy tale when you look at this beautiful place created by nature. Temperature of the Grand Prismatic Spring is approximately 71 degrees and at the same time snow is lying on the hills. Emotions and memories are unbelievable and worth visiting it when you are in USA.
Important: Staying near the Grand Prismatic Spring is impossible to take good photo for few reasons: colors are not natural or not whole spring is on the photo. In order to make the best photo you should take Fairy Falls rough and there you can climb on the hill where you can easily film all beauty.
Place number 5: San Francisco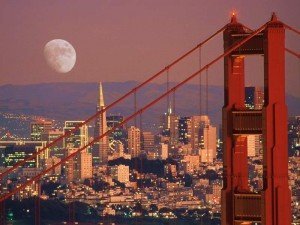 It is impossible to see everything in San Francisco during just one visit. But you can definitely plan and see as much as you will afford during you first trip. San Francisco is for sure must see place to visit in the USA. This is the city of:
Golden Gate Bridge,
Alcatraz Prison,
Pier 39,
Lombard Street.
Visit at least these few places of interest and you will be satisfied with your visit and will be sharing your photos and memories with all your friends and relatives. Golden Gate Bridge is known for its red color and for the fact that it is painted every year again. As soon as it is painted it is being painted again. Bridge is filmed in many movies, TV-series and even games. Alcatraz Prison is working last 30 years just as a museum. It is known by the fact that famous gangsters Al Capone and George Kelly where in that prison in 1963. Pier 39 is famous for its seafood restaurants and sea lions. If you are fan of seafood you should visit this place. It is plenty of parking spots there and dozens of restaurants for every taste and costs.
Important: Visit to Alcatraz will cost 30 USD for adults and 18 USD for kids. But you can have even more interesting experience if you will visit prison at night, which will cost a bit more 37 USD for adults and 21 USD for kids. Boats are going here and back every thirty minutes. Trip from pier 33 to Alcatraz will take approximately 20 minutes and all excursions will take from two to two and a half hours.
Place number 6: Las Vegas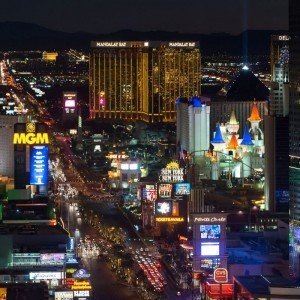 Everything what happened in Vegas stays in Vegas. City is often called as Vegas. This is a capital of casinos and passion. Las Vegas is city of lights. Night life here continues if you wish twenty four hours a day. You can spend fortune or win fortune everything is in your hands. Fans of casinos are visiting Vegas every year. People become addicted to atmosphere, luxury life and beauty of this place. These are few simple rules in case you ended up in casino:
set up the alarm in order to leave casino at certain point;
never take all your money when you go to casino;
never return to your hotel room to get more money;
leave casino immediately as soon as you won.
In case you are not into gambling you still can find plenty of activities for you. Museum of Titanic is one of places of interest in Vegas. Here you will see elements of d?cor from the Titanic, find out stories of life of real passengers of the Titanic and even try champagne dated 1900. Ticket to Titanic museum will be 28 USD. Bellagio hotel offers to visitors and travelers show of singing fountains. These shows are incredible and known all over the world.
Important: In case you are already visiting Las Vegas take some time and visit Death Valley National Park. Devote whole day for this trip. This biggest National Park in USA is famous not only by moving stones in the Death Valley but also by two canyons. It is approximately two and a half hours trip from Las Vegas to mystical beautiful place created by nature. There is no such other place in the world.
Back
Video