The following two tabs change content below.

Veronika
I'm Veronica Brown, I've been traveling for more than 10 years, traveled to more than 100 countries of the world, sharing with you the most useful and important information on the pages 43places.com.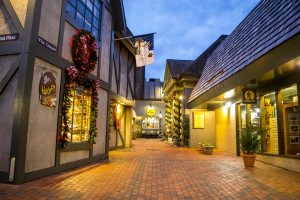 One of the smallest cities in Tennessee (with a population of less than 4,000), tiny Gatlinburg is one of the country's busiest tourist destinations. The reason for this popularity is the fantastic Great Smoky Mountains National Park, the most visited national park in the United States. Gatlinburg, despite the location of two different states, seems to have a monopoly on the best scenic routes to the park, which is easy to notice right after you have arrived: wherever you look, there are hotels and entertainment venues that seek to draw your attention. This is the perfect place to start your adventure in the scenic wilderness, and when you're done, the city has no shortage of things to see and do.
Thousands and thousands of tourists seek to see these mountains and national park. And then, satisfied and tired, they go to the cozy hotels of Gatlinburg, eat in his restaurants and spend money on all kinds of tinsel in numerous shops. Therefore, in a city with a population of about 4000 people, there are 9 million tourists per year! Learn what things are worth doing when having a vacation in Gatlinburg.
Contents
Thing to do number 1: Have a Walk in the Great Smoky Mountains National Park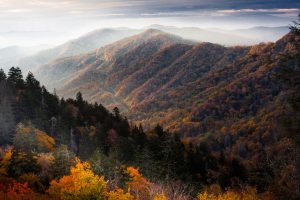 The Great Smoky Mountains National Park is a wooded area with impressive mountains reaching over 6,500 feet in height. The central range of the Appalachians, running from east to west, Smokyas get their name from the fog, which often rises from valleys such as smoke signals. Travelers enjoy the mountains all year round: tourists in spring, summer and autumn, as well as skiers in winter. Many excellent Visitor Centers offer guides and easy access to the most picturesque places, and numerous park places are dotted around the park. One of the highlights is the park flora, a mixture of deciduous and coniferous forests, as well as more than 1,400 species of flowering plants, including:
mountain magnolias,
wild azaleas,
mountain laurels,
orchids and rhododendrons.
Interesting: More than 900 miles of footpaths cross the park. Many visitors come here for the flycatcher and mountain bike.
Thing to do number 2: Go to the Clingmans Dome Watchtower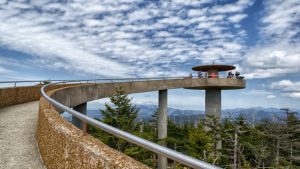 Clingmans Dome is located at an altitude of 6,643 feet, the highest point in Tennessee and the Great Smoky Mountains National Park with a beautiful view of 100 miles on a clear day. Things you need to know:
The highlight is the magnificent observation tower, located on the top of the mountain and offering 360-degree views of the Smoky Mountains.
While the tower is open all year round, be sure to watch the weather, because the road leading to it may be closed because of bad weather conditions.
Interesting: From the parking lot, many other tracks are separated, which are only half a mile from the top.
Thing to do number 3: Visit famous Sugarlands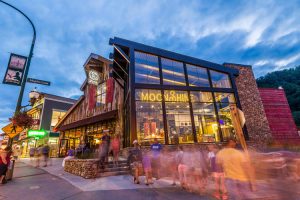 One of the most beautiful parts of the Smoky Mountains, Sugarland is a valley named after the once dominant sugar maple trees, and is extremely popular as a day trip from Gatlinburg. The region stretches from the exactly named Roaring Fork in the east, right up to the slopes of Mount Sugarland in the west, and is passed by the 5,000-foot Mount Le Conte.
Sugarlands is especially popular among tourists. A softer path leads from the Sugarlands Visitor Center and passes by the John Ownby cabin, built in 1860. Nearby is Noah Ogle Place, a former manor with an old barn, a cabin and a mill.
All rides are likewise driven by experienced aides on the excellent trails inside the recreation center, where riders may see a mountain bear ascending a tree, a group of wild turkeys, or a crowd of wild deer.
Sugarlands Riding Stables has over 20 years of experience and an extraordinary wellbeing record.
Interesting: While being at the visitor center, check out your Ranger-managed programs, natural history exhibits, and park films.
Thing to do number 4: Visit the Center of Gatlinburg
The gate to the Great Smoky Mountains National Park, always busy in Gatlinburg, provides travelers with everything they need after a long day exploring the surrounding countryside.
The main travel road is Parkway, where most of the event is, and is home to so many mom and pop shops and restaurants, as well as major brands.
For those who take young travelers with them, there is no better place for descending a pair than here, in numerous attractions, including arcade-style entertainment, theater shows and aquariums.
Interesting: Of particular note is the Gatlinburg Space Needle, a tall steel tower with a viewing platform 400 feet high with a stunning view.
Thing to do number 5: Go to the popular Cades Cove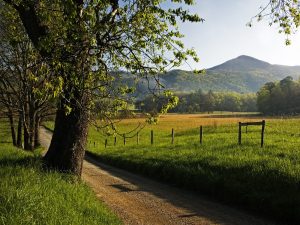 One of the most remote corners of Great Smoky Mountain National Park, Cades Cove is also one of the most popular places, attracting about two million visitors a year. Once home to numerous settlers, the region attracts tourists with its:
picturesque rural meadows,
well-preserved pioneer estates
and incredible mountain views.
It is also a favorite area for wildlife viewing and even provides an opportunity to see large animals, such as deer and black bears. This is a particularly pleasant area to explore by car, and a very scenic 11-mile one-way tourism route was created to add to the fun.
Interesting: Hiking is also popular here, especially along the trails leading to Abrams Falls.
Thing to do number 6: Go to the Ripley's Aquarium of the Smokies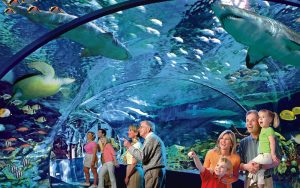 Ripley's Aquarium of the Smokies is a must destination for tourists. The aquarium is located in Gatlinburg, Tennessee, United States of America. Despite the fact that the aquarium is located hundreds of miles from the ocean, in its aquariums you will see about 10,000 exotic animals and fish, more than 350 different species.
In the aquarium, there are several large and small pools. Their inhabitants are small and large fish, invertebrates, turtles, serenas, pinnipeds, cetaceans and many others. The main visitors of the aquarium are children with their parents. For especially curious children, there are several swimming pools with fish, which you can reach out and touch (if possible) their inhabitants.
The best highlights include:
An underwater acrylic tunnel that allows visitors to see sharks and other predators of the ocean closely.
Ripley's other attractions to keep restless teens busy include the Ripley Auditorium with its collection of unusual items such as dry heads and medieval instruments of torture;
Guinness World Records Museum, the highlight of which is Harry Houdini's torture chamber;
and fun ghost adventure.
Interesting: In the best of Ripley's many attractions in the Gatlinburg, the Ripley Aquarium in the Smokies offers many exotic marine life from around the world.
Thing to do number 7: Go to the ski resort Ober Gatlinburg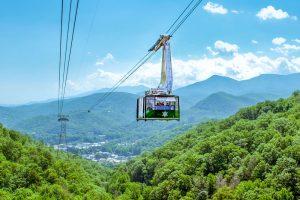 Ober Gatlinburg is a ski resort and amusement park offering year-round recreational activities. The complex includes:
a chairlift,
indoor skating,
skiing,
alpine slide,
Kiddie Land,
and Wildlife Encounter, a habitat for local creatures such as black bears, otters and possums.
It will be half the fun, and most visitors choose a two-mile-long Air Tram, which departs from the center of Gatlinburg and offers great views along the way.
Interesting: The chairlift from Ober-Gatlinburg includes a 30-minute ride to the top with its scenic view.
Thing to do number 8: Have a look at the great cars in the Hollywood Star Cars Museum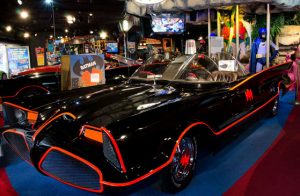 Do you like cars? The Hollywood Star Cars Museum is a fun diversion when being in Gatlinburg. With more than 40 cars used in Hollywood films, the collection includes cars from:
60 seconds elapsed,
Fast and Furious,
and Days of Thunder.
On the hour-long voyage through this energizing exhibition hall, guests have the chance to see the jalopy from The Beverly Hillbillies, two Batmobiles – one from the first TV show.
Interesting: Other well-known favorites include the original Batmobile from the 1960s television show, Batman, and Herbie from film about the Disney franchise of the same name.
Thing to do number 9: Go Shopping to the Farmer's Market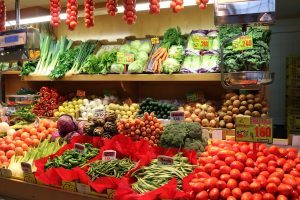 The market, as of now in its seventh season, offers Tennessee-developed produce, nourishments, and neighborhood items. Prepared treats, plants, and characteristic wellbeing and health items are additionally accessible, however that is not all.
Every Saturday, the market offers unique occasions and music.
Youngsters can anticipate taking an interest in exercises each fourth Saturday, in addition to a forager chase.
The "Market Calendar" tab available's site gives data about up and coming occasions. The market is tied in with improving the nature of individuals' lives and making everybody mindful of the financial, healthful, and ecological ramifications of obtaining nearby, occasional items, so the market has made temporary position open doors for youthful grown-ups.
Interesting:  Tourists will discover an assortment of occasional items that may incorporate nuts, natural products, berries, jams and sticks, nectar, and vegetables.
Thing to do number 10: Go to the Ole Smoky Candy Kitchen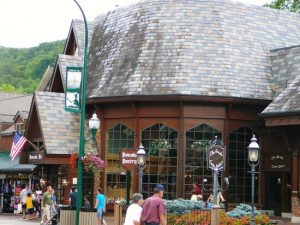 Gatlinburg visitors who aren't indifferent to chocolate should visit the Ole Smoky Candy Kitchen's two areas.  They halted in Gatlinburg, saw its gigantic potential, and remained around the local area to make sweets.
Right until today, guests can watch the intriguing procedure of taffy making, and can attempt an example of the warm, new, sticky sweet.
A few guests need only one bit of taffy, chocolate, nut fragile, or fudge, while others need a few boxes of each, yet every visitor is given a warm welcome and free examples by the magnetic staff.
Interesting: The stores were established by Dave and Peggy Dych, a youthful couple made a beeline for California to look for their fortune.
Thing to do number 11: Go to the  Mysterious Mansion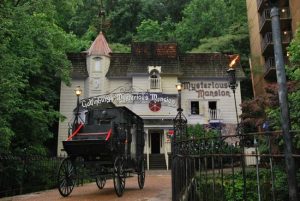 Gatlinburg Mysterious Mansion is a Victorian-time three-story building that offers the best excites and the most panics nearby. Children and grown-ups alike will love the mystery paths, the astounding and unnerving live on-screen characters, the glimmering lights, and the valid Victorian subtleties.
Skeletons, carcasses, spider webs, and freaky costumed entertainers are around each corner, and in each mirror there are spooky appearances.
To have more fun, visitors must discover out of the house in complete obscurity.
Interesting: The Mysterious Mansion has been family possessed and worked since 1980, and is routinely redesigned to add to the stylistic layout and the chilling environment.
Thing to do number 12: See "paradise" Historic Ogle Log Cabin
William Ogle cleared some land and cut logs to fabricate a lodge for his family. Soon after he came back to his home, he kicked the bucket of jungle fever. His beloved was attentive to his desires to take the youngsters to the region he called White Oak Flats, and in 1809 she manufactured the lodge out of the timber her late spouse had given.
Some interesting facts:
Martha Jane Huskey Ogle was the primary pilgrim of Gatlinburg.
Her family lived in the lodge until 1910, and the lodge and the Ogle family outbuilding still stand and are a prevalent traveler stop, and an ever-present dedication of the solid and strong pioneers of Appalachia.
Interesting: In 1802, William Ogle of South Carolina ventured through Eastern Tennessee and found a spot so unspoiled that he called it "heaven."
Thing to do number 13: Go to the Salt and Pepper Shaker Museum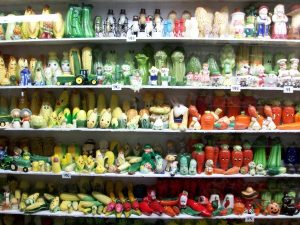 The Salt and Pepper Shaker Museum has humble birthplaces. A couple in Texas went searching for a pepper plant, and were engaged at the assortment of salt and pepper shakers accessible. They began a gathering, which developed quickly, and it required a home.
The Salt and Pepper Museum houses their:
20,000 arrangements of shakers,
and 1,500 pepper processes.
The collection is yet possessed and worked by relatives. The gathering incorporates shakers from old occasions straight up to the cutting edge time, and the displays show how changes in the public eye are reflected by the salt and pepper shakers of every period.
Interesting: It is an intriguing spot to visit. It incorporates a blessing store with more than 1,000 salt and pepper shakers available to be purchased.
Video